Studio Z Flowers is an organic wedding flower design studio uniquely located in Paonia, CO nestled at the base of the West Elk Wilderness to the east and the Black Canyon of the Gunnison to the west. Mountain and deserts, flaming sunsets, quiet dew filled sunrises over the mountains, these are just a few images that inspire our floral designs.
We are committed to using the highest quality, vibrant and soulful material from Zephyros Farm and Garden and other local flower farms first before sourcing flowers elsewhere. We are passionate about our job as designers and are committed to providing the most exquisite floral designs for each event, as well as, creating an exceptional experience for our clients with our attention to detail and customer service. We are available throughout the Rocky Mountain West and beyond.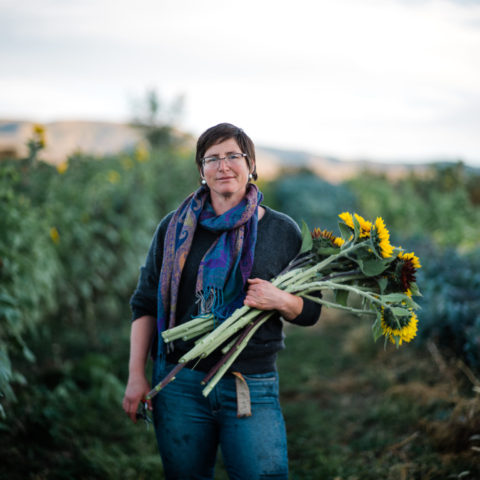 Daphne has had a long term love affair with flowers and design starting with her time in Europe working at Gartnerei Arends-Maubach, a fourth generation perennial nursery in Germany. From Europe to the Northern coast of California all the way to the beautiful high desert of Western Colorado she has followed her plant muse through nursery work, landscaping, farming and designing. Nature in all of its perfection through its structure, color and form have helped to guide her design aesthetic. She is inspired by all colors and uses them masterfully, indulges in unique flowers that she refers to as her 'jewels' in arrangements and mostly she loves seeing the joy that her floral designs bring to her clients. It is that pure joy that the flowers bring to Daphne and her relationship with them that shines through her design and personality.
Don approaches his designs from the ground up , nurturing the seeds and plants in the soil all the way to the design. A true farmer florist, his skills have been developed while working on the farm for over twelve years of making bouquets and arrangements. His love of the incredible diversity of plants on the farm is what inspires him. He is often seen running out to the garden for one last bloom or seed pod to finish off his designs. Don's specialty is his attention to the details for each event, making sure everything goes off without a hitch. Dealing with all the intricacies of outdoor weddings in Colorado is a skill that he enjoys bringing to the table so that everyone's dreams can become a reality.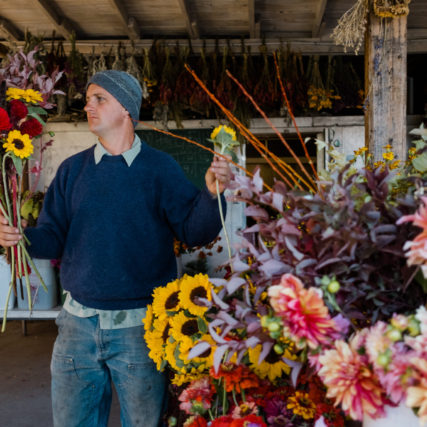 Every great production takes a group of highly talented individuals all working together toward manifesting a vision. Our team begins with those who help grow and harvest the flowers, to those talented artists who have worked with us for years making beautiful designs with heartfelt passion. We appreciate each individual for what they contribute and have confidence in all the people who work with us in order to make your event the very best.